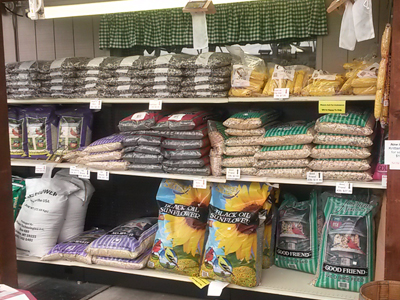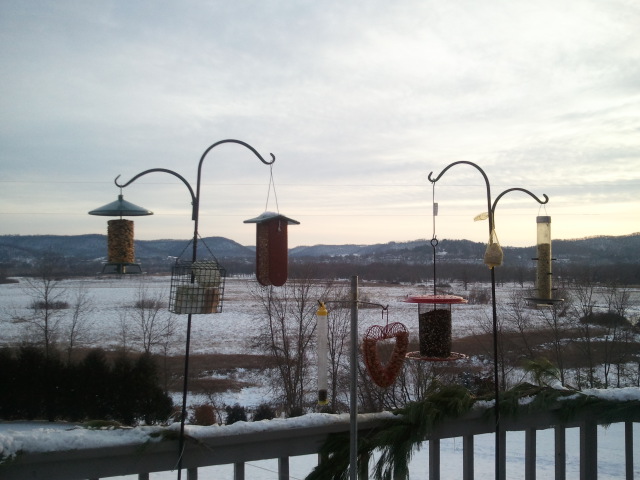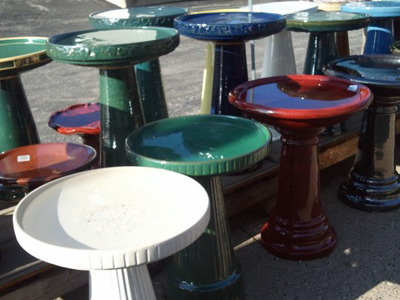 Birdseed Mixes
Good Friend Mix: 40#, 20#, 10#
Sunflower-Black: 50#, 40#, 25#, 20#, 10#
Cracked Corn: 50#, 25#, 10#
Thistle: 20#, 9#, 3#
Sunflower Fine Chips: 50#, 15#, 5#
Safflower: 50#, 20#, 8#
Finch Mix: 40#, 20#, 10#, 3#
Bauer's Best (most popular mix): 40#, 20#, 8#
Peanut Pickouts: 50#, 25#, 20#, 10#
Sunflower Med. Chips: 50#, 25#, 14#, 5#
Whole Sunflower: 50lb bag
Waste Free Wild Seed: 40lb bag
Prince-No Waste Mix: 40#, 20#, 10#
Shelled Tree Nuts: 10lb bag
Finch Fanatic: 4.5lb bag
Finch Feast Wild: 10lb bag
Ear Corn: 8lb bag
Corn on Cob Squirrel: 40#, 5#
Whole Corn Bag: 50lb bag
All Seasons Wild Bird Food
Crushed peanuts
Tammy's Mix
Birdfeeders
Browse our huge selection of birdfeeders of all sizes and types.  There are dozens of different hummingbird and oriole feeders, many squirrel feeders, finch feeders, and others.  Take your pick of finishes from wood to metal and everything in between.
Birdbaths
Adding a birdbath to your garden will not only attract more feathered friends to your space but the birds will also aid in pest control within your garden by eating a variety of bugs.  Bauer's carries many different styles, shapes, and sizes of birdbaths to fit any garden size or style.