"Surely the apple is the noblest of fruits."
– Henry David Thoreau

Here in Minnesota, we are no strangers to the nobility of the apple that Thoreau wrote about many years ago. In fact, we celebrate this world-renowned fruit so much so that our state university has been breeding many delicious, new cultivars for decades. Having produced some of the most amazingly brilliant and hardy varieties known across the globe, it's easy to say that our homegrown flavors are hard to beat.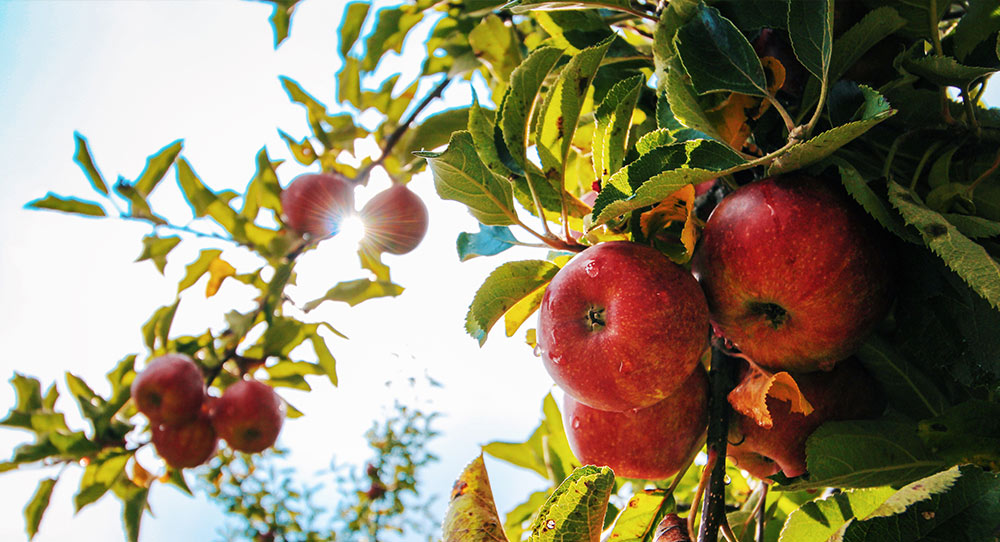 Collegiate Cultivars
The University of Minnesota stands as one of the leading experts worldwide in cold-hardy apple research. In our sensational state, we are not strangers to the cold and the sharp chill of winter. With a harsh winter climate like ours, growing any fruit should almost be impossible. However, with over one hundred years of research in their repertoire, our homegrown university made delicious, fresh fruit possible despite the weather.
Beginning in 1865, the University of Minnesota started its decades-long journey into developing cold-hardy apples, bringing in apples from across the globe right here to our humble state for testing. Over several years, they rigorously tested the hardiness of each of these cultivars against the harsh winter conditions that Minnesota faces. With the hardiest varieties in hand, they quickly set to work breeding new varieties, perfectly designed for our climate.
Over 150 years later, the University has developed nearly 30 new varieties with unique flavors that are all happily at-home right here.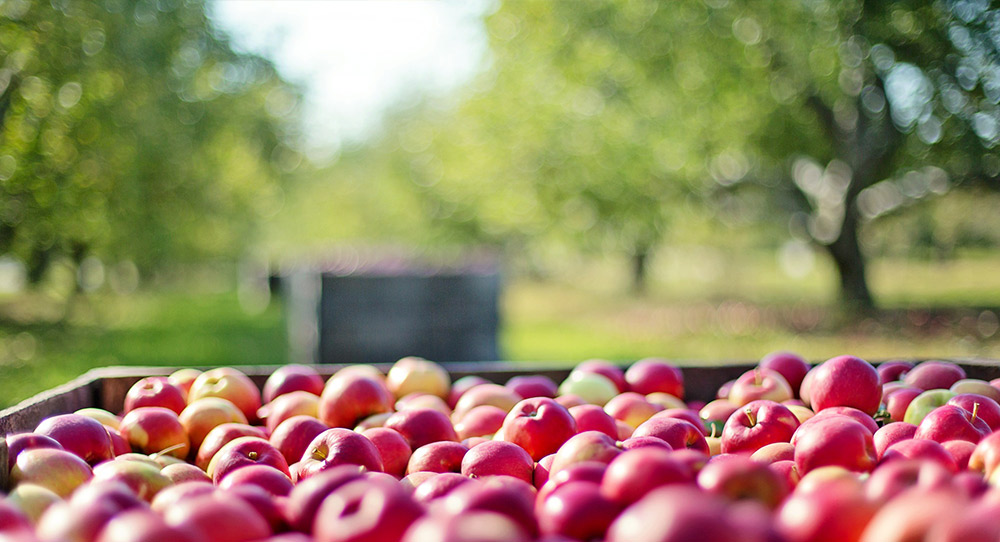 Apples All Season
As every apple lover knows, all apples have their time, where you can expect their famous flavors to be at their peak. Here in Minnesota, our apples are best enjoyed in autumn, when the crisp air infuses itself into these fantastic fruits. Within the entire season of autumn itself, there will be mini-seasons, with delicious apple varieties to choose from in each.
Early Apples
Early season apples can be expected as early as mid-August, lasting into early September. This season has over five University of Minnesota alumni to choose from.
First Kiss – the newest member of the Minnesota family, this scarlet apple is bursting with spritely, tart crispness that could even store up to 5 months after harvesting!
State Fair – developed in 1977, this apple is striped in red, just like an old circus tent, entertaining your taste buds with its juicy, tart flavor that can be enjoyed fresh or cooked. Harvest the 3rd week of August.
Zestar! – developed in 1999, this large and juicy apple is famous for its crunchy, sweet-tart flavor that tastes great fresh or baked. Harvest the 4th week of August.
Another University apple for this season includes the vibrant SweeTango, as well.

Mid-Season Apples
These apples will make their harvesting debut throughout September. University of Minnesota apples for this season include:
Chestnut Crab – developed in 1949, this large crabapple delivers an intricately rich and nutty flavor best enjoyed fresh or cooked into applesauce. Harvest the first week of September.
Honeycrisp – this delicious apple is the pride and joy of Minnesota, sitting as one of the top 10 best-selling apples in the U.S. and our state fruit. Like the name implies it is sweet and crisp, offering a slow-browning fruit that tastes its absolute best when fresh. Harvest as early as the second week of September.
Sweet Sixteen – developed in 1977, this yellow-fleshed fruit offers crisp and juicy flavor that bursts with spicy sweet flavor. Harvest the second week of September.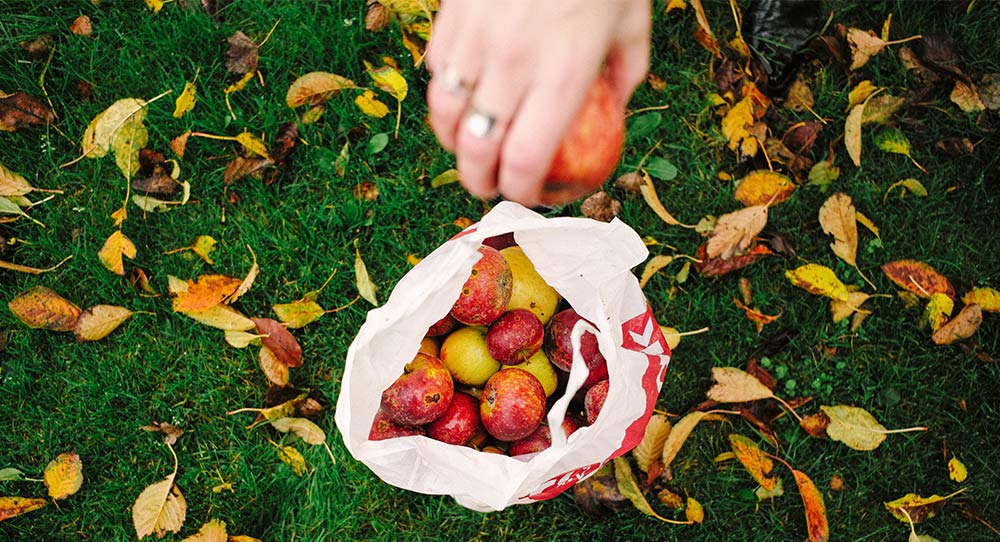 Late Apples
Late season apples may be last, making their appearances in late September and early October, but they're certainly not least. In fact, most University of Minnesota apples can be found in this season.
Honeygold – developed in 1970, this sweet and crisp apple is the hardy answer to the Golden Delicious, with similar flavor and uses. Harvest the last week of September.
Regent – developed in 1963, this cultivar packs quite the punch in a delicious cider. Harvest the first week of October.
Keepsake – developed in 1978, this crunchy, hard apple offers a spicy sweet flavor perfect for eating fresh or cooking. Harvest the second week of October.
Other late-season apples from the University of Minnesota include the savory-sweet SnowSweet, the finely-grained Fireside Red, the long-storing baking favorite Prairie Spy, and one of the oldest varieties, Haralson, which perfectly pairs with cinnamon and nutmeg for a delicious pie.
While it's common knowledge that we certainly know how to grow an apple here in Minnesota, it's less commonly known that we've actually created quite a few cultivars of our very own. With an apple for every season and a flavor for every palate, the University of Minnesota has undoubtedly outdone itself, bringing our love of apples to the world stage. To learn more about our homegrown Minnesota apples or to bring some home, visit us in-store today!